Recognized By Industry Leaders As A Leading Authority On Branding, Business, Marketing & Entrepreneurship
Kris Has Been Featured In

Kris Has, And Still Does, Work With All Brands Featured Below
On Site Client Consulting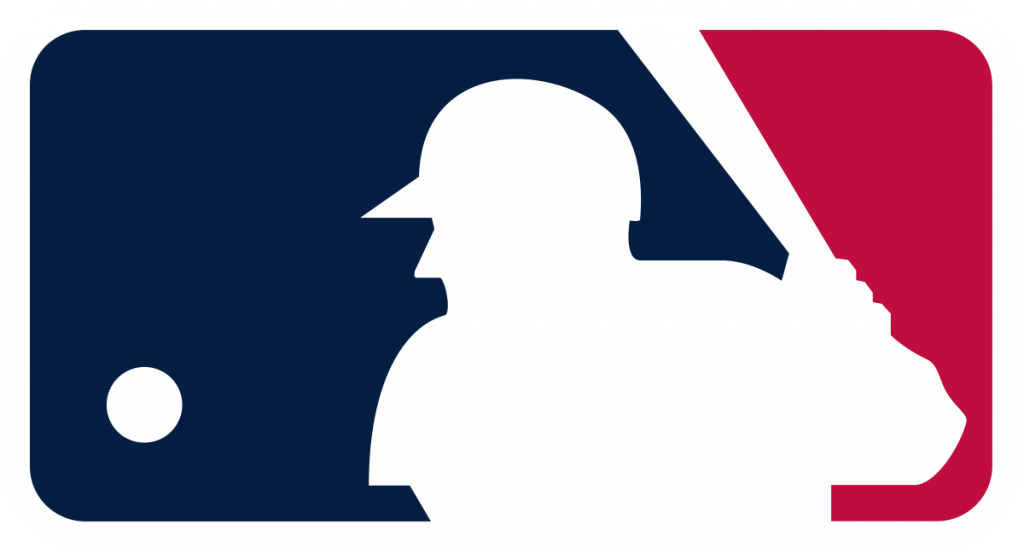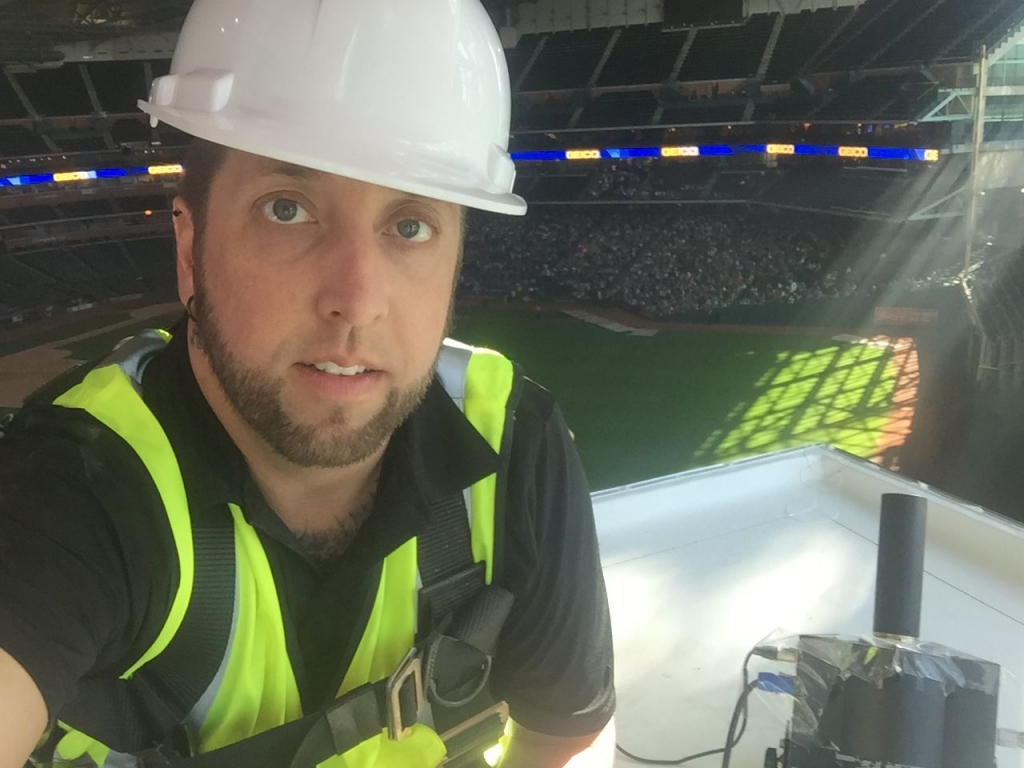 MLB and their teams have requested Kris & his companies multiple times, specifically regarding consulting on various projects for more brand exposure.
Houston Astros "Center Field Project" included retrofitting the back center field, which included numerous systems, effects and data. Kris was requeted as lead consultant on his area of the project.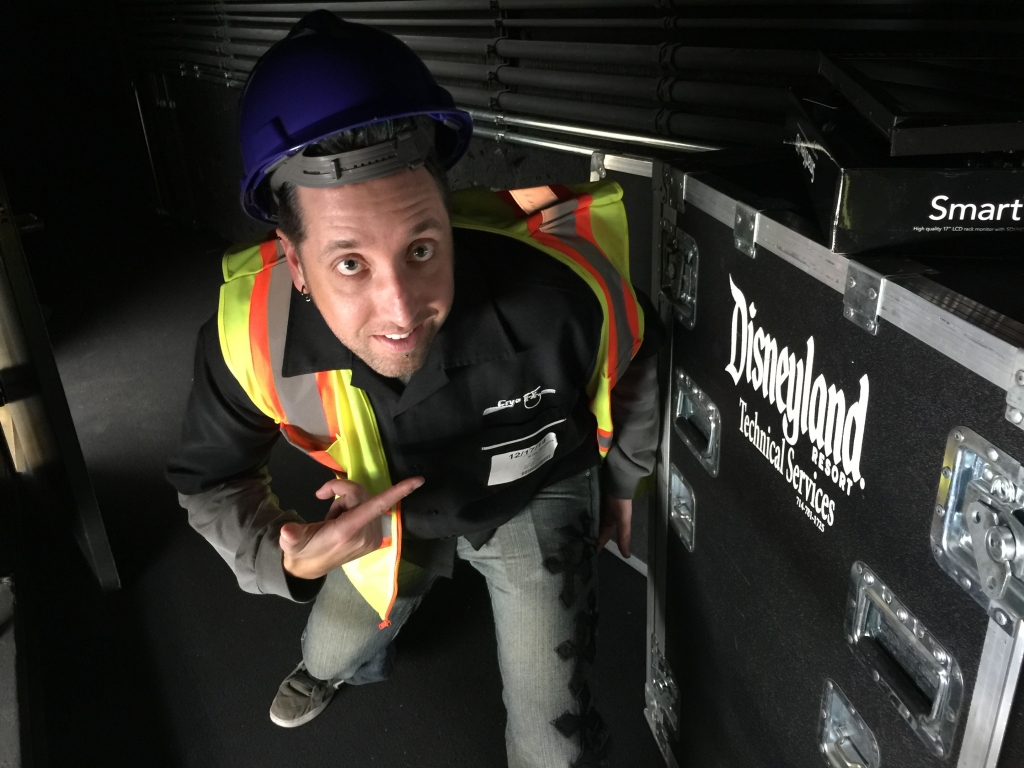 Disney has requested Kris muliple times, along with his companies, for various projects around the globe.
Disney's "Frozen" included turning the theme park into a winter wonderland. Kris was requested as a lead consultant on his area of the project. This included access inside & out (very top where only few people have ever been) to the Matterhorn!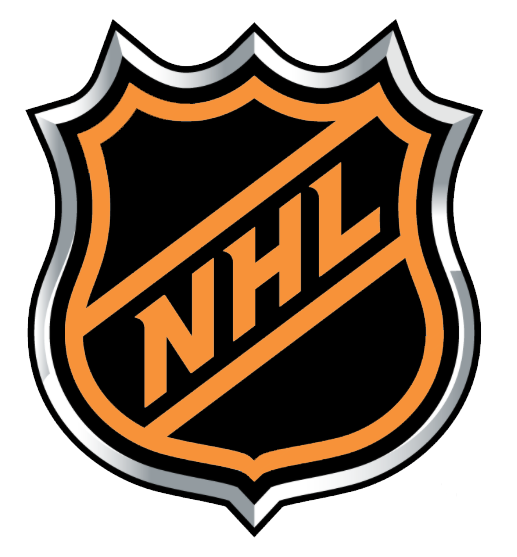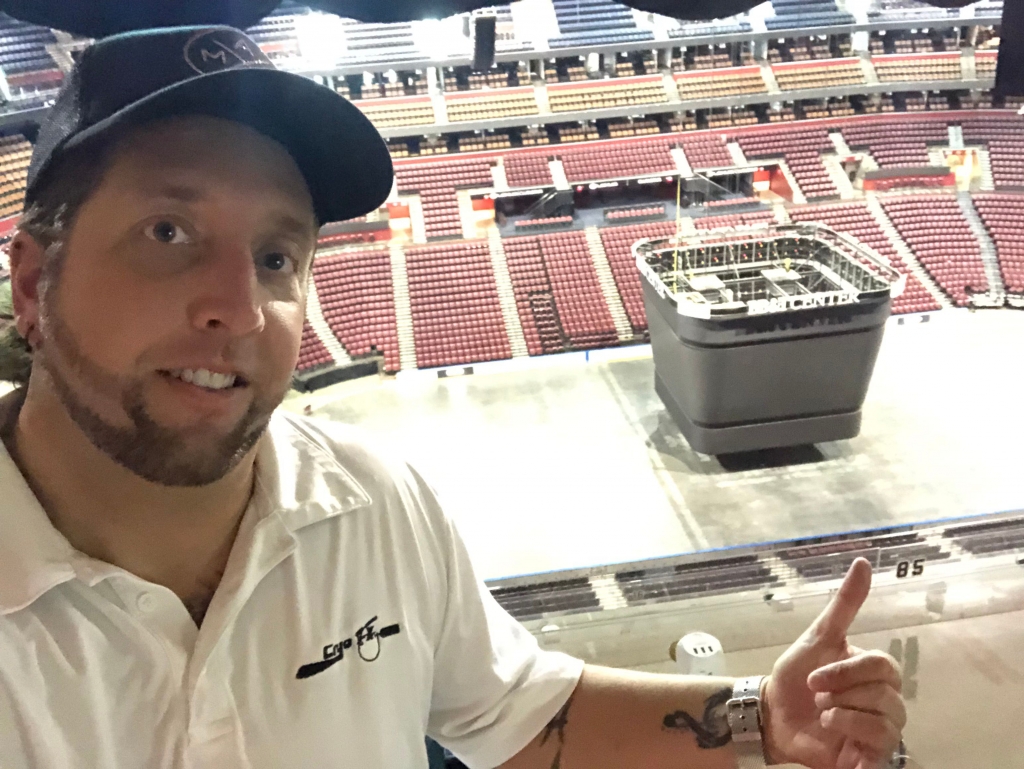 NHL & their teams, as well as Canadian Hockey League, have requested Kris multiple times, along with his companies, for various projects with focus on brand exposure.
Florida Panthers, amongst many others, requested large scale retrofits, install of new systems, and specialized products for use during seasons & games, targeting increased fan participation and branding.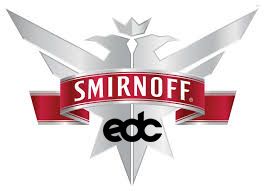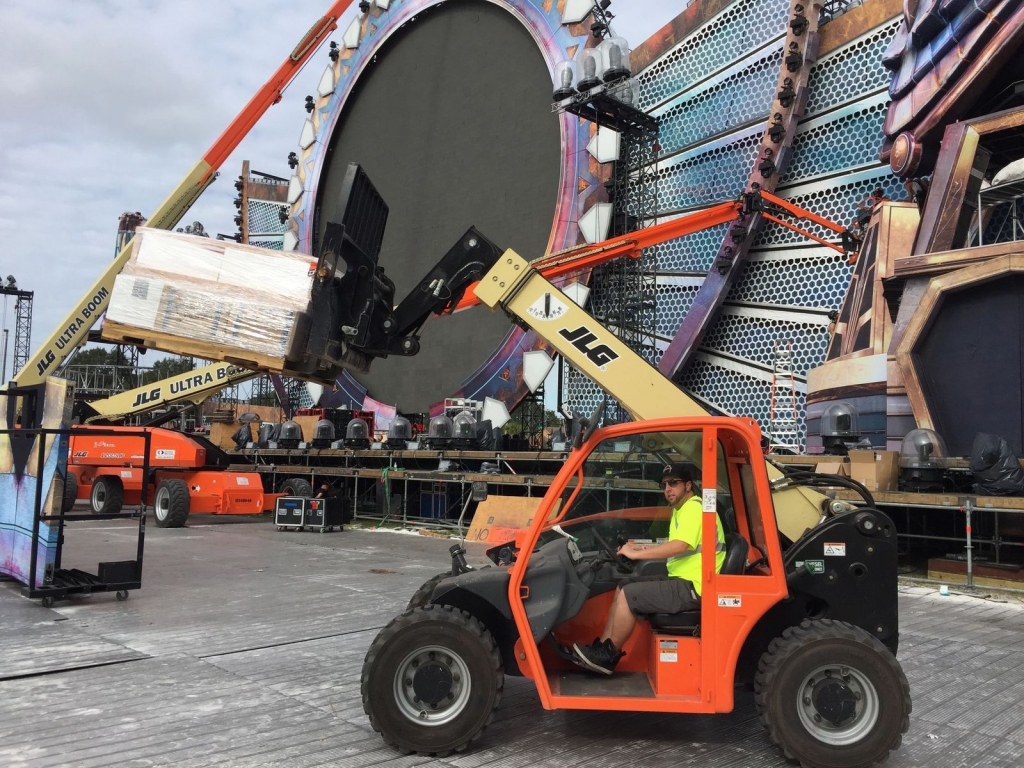 Smirnoff & EDC requested Kris & his companies for expertise on Marketing Promo & Visibility.
Smirnoffs Promo "My House" inside Electric Daisy Carnival toured the USA, inclusive of Kris & Co. Consulting, Branding, & Exposure were target goal. All well met as with Kris driving forward!
Sky Zone & American Warrior Ninja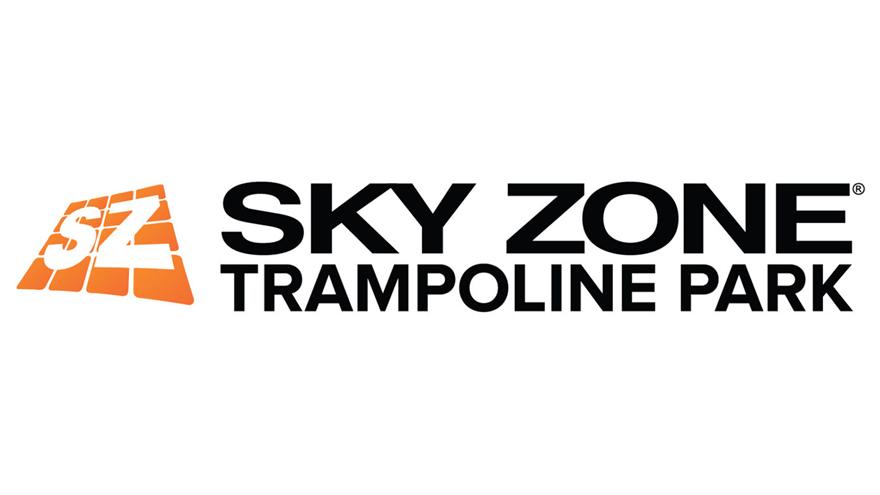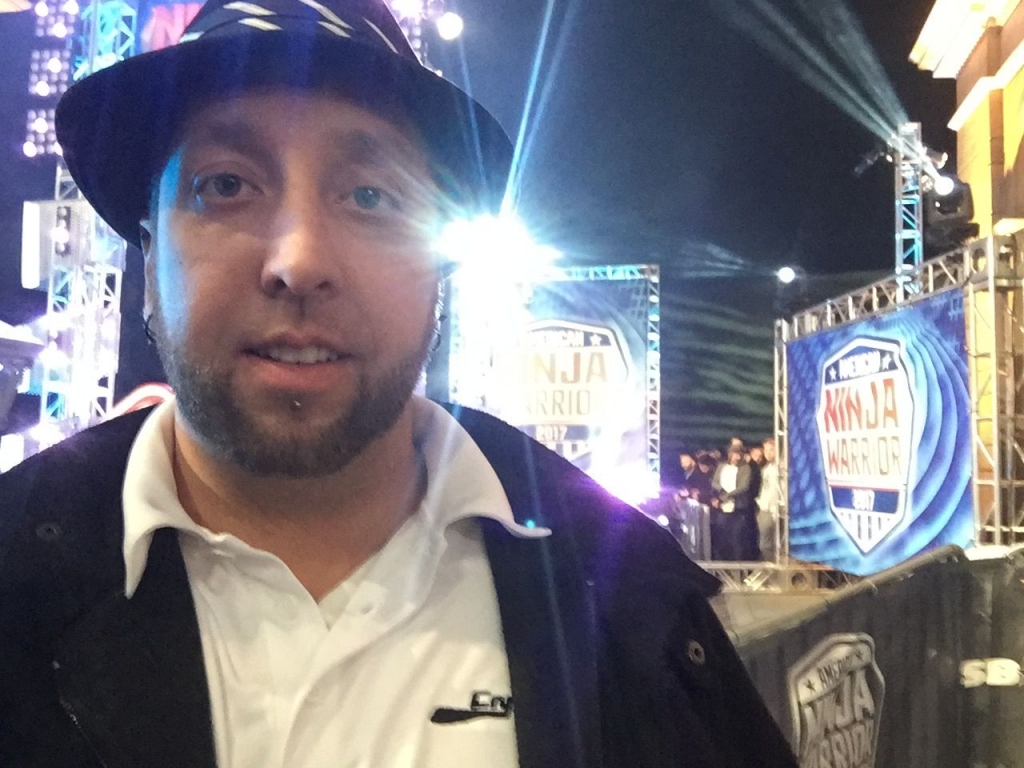 Sky Zone Corporate & American Warrior Ninja Staff requested Kris & his companies for expertise on Systems, Processes, & Visibility.
Sky Zone requested Kris & Co. to advise on, and be an on site consultant for Processes, Consulting, Branding, & Exposure for specific projects, which gained increased brand exposure and memories beyond the television.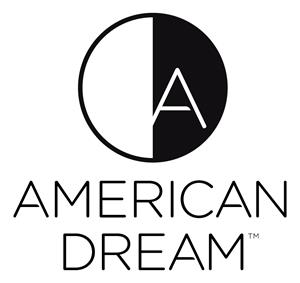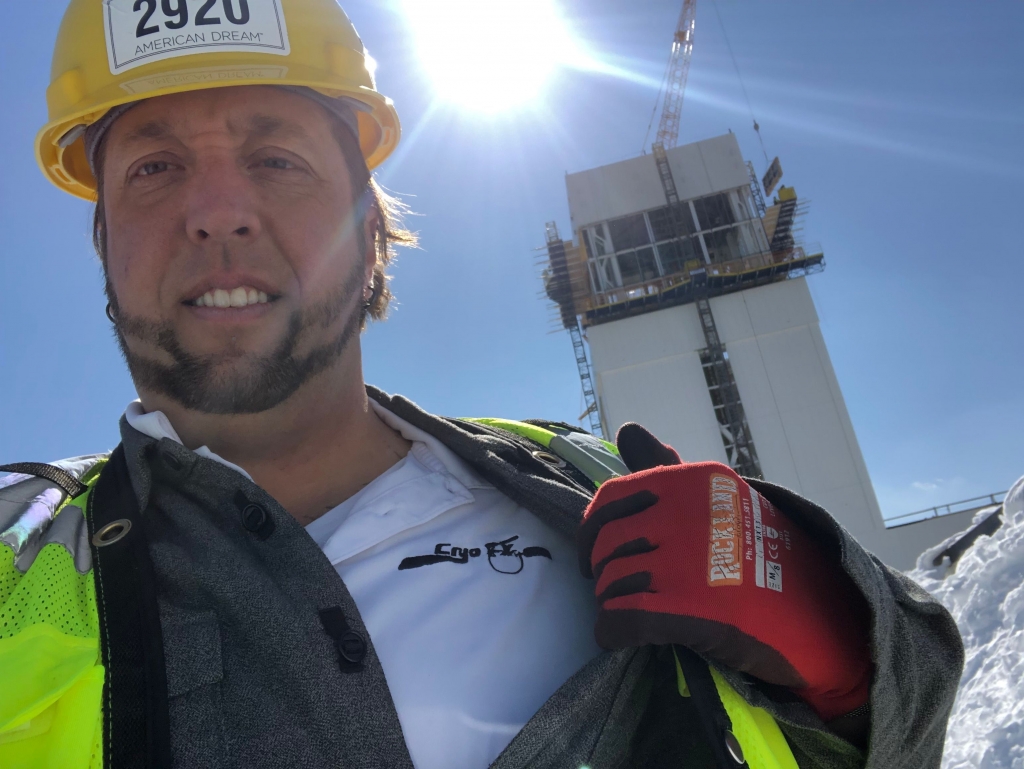 American Dream Mall & Triple 5 Group requested Kris & his companies for expertise on Systems, Processes, & a "Major Visibility System" as requested derived from the "Bellagio Vegas" show as a reference. The system indeed would compete.
Triple 5 Group & American Dream Mall (Largest mall in Americas) needed an on site consultant for Processes, Consulting, Branding, & Exposure for there newest, and largest project. Kris on site to consult on specific aspects of the project.
One of Kris' newest Companies, SanitizeFX® is the result of a 3 Hour Case Study – from concept to logo, 10 page website, product selection & sourcing to full Brand.
Generating just under $40k within the first 30 days and over a half million in the first 6 months, Kris & SanitizeFX® currently work with brands such as Kroger®, Walmart®, Ace Hardware®, Pepsi Co®, Kemkrest, and many others.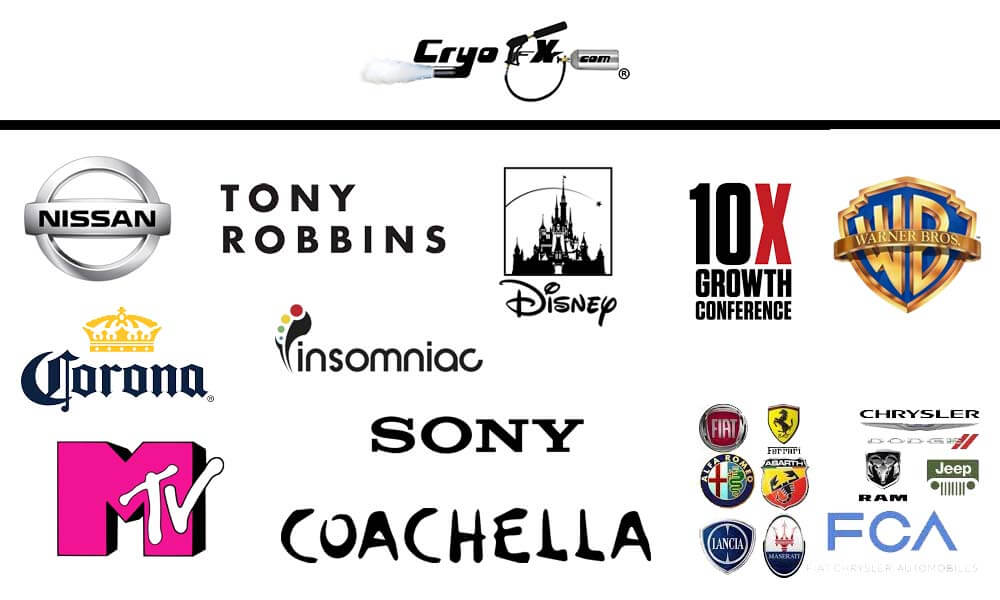 One of Kris' oldest Companies, CryoFX® creation, and it's subsidiaries, has transformed how a rudamentary industry markets itself and products.
Becoming the industry leader, ALL other companies in this industry followed suit to CryoFX® marketing tactics. Rightfully so, as it sells well over 1 million dollars in products every year without any outbound sales. This brand is a staple icon and example of omniprescence, branding, and marketing. 65+% Organic Brand Search as well as sub brands in same space to capture more of the market.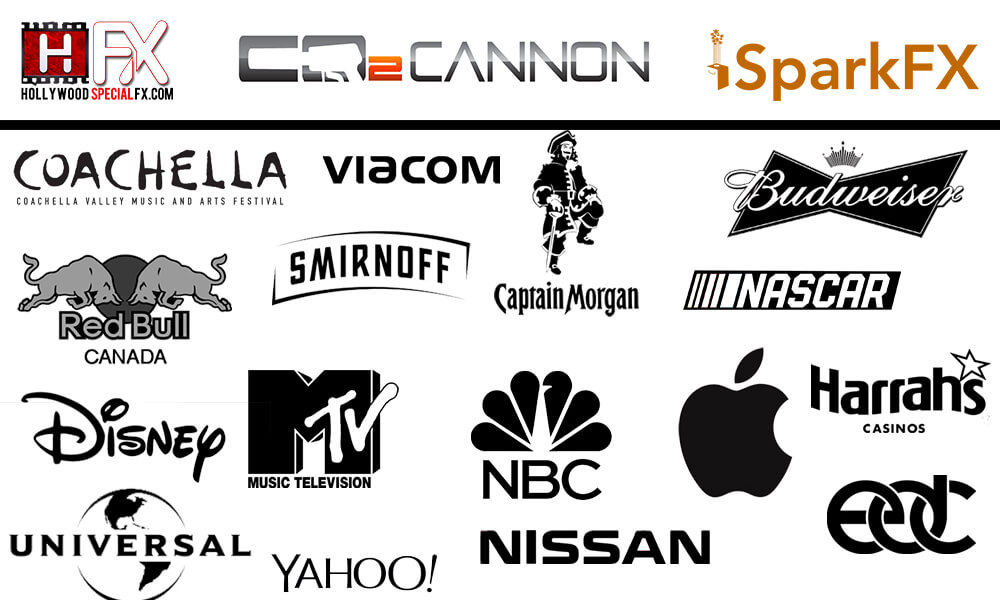 Collection of other Global Brands Kris has produced (Top), recognized on a global scale having worked with top tier Brands (Bottom).
Amongst some of the brands included, products from each have been featured on well known shows such as Dancing with the Stars, Disney, Star-Trek, Blindspot, and X-Files to name a few. Kris has worked side by side with clients such as Warner Bros, Universal, Disney, Sony, Tony Robbins, Insomniac, Coachella, Nissan, Jeep, FCA Group, Chrysler and MANY more.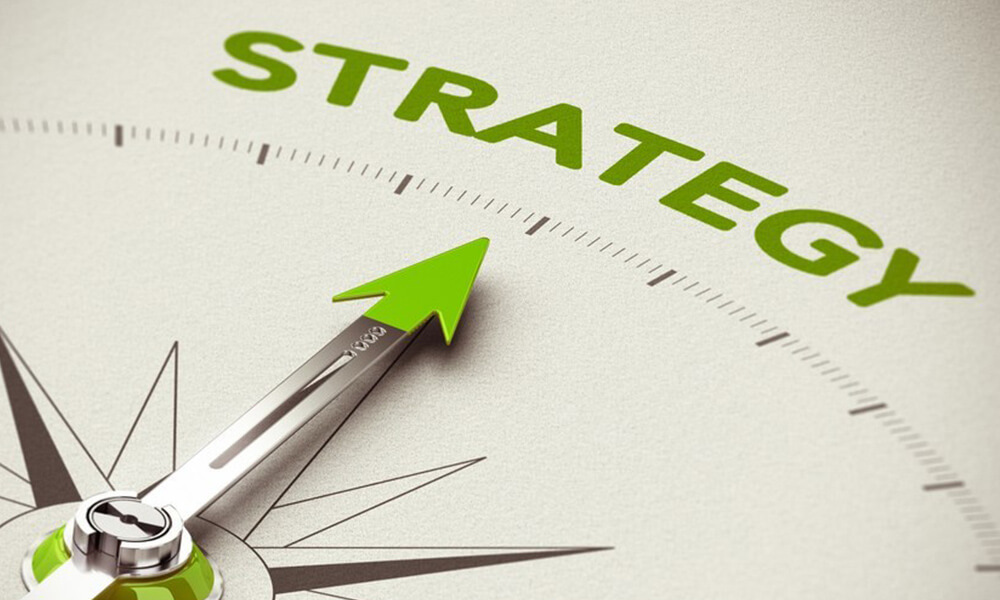 Solving a major pain point in any business is known best by one who has personally solved it. Client Acquisition™. Not only by paid ads, but organic, sustainable flow of traffic and repetitive customers raving about your brand. 
With the creation of a solution with proven strategies, Client-Acquisition.com helps entrepreneurs, businesses and business owners of any size, including CEO's, Coaches, and Consultants, to acquire more clients and customers.  
Business-Marketing-Blueprint.com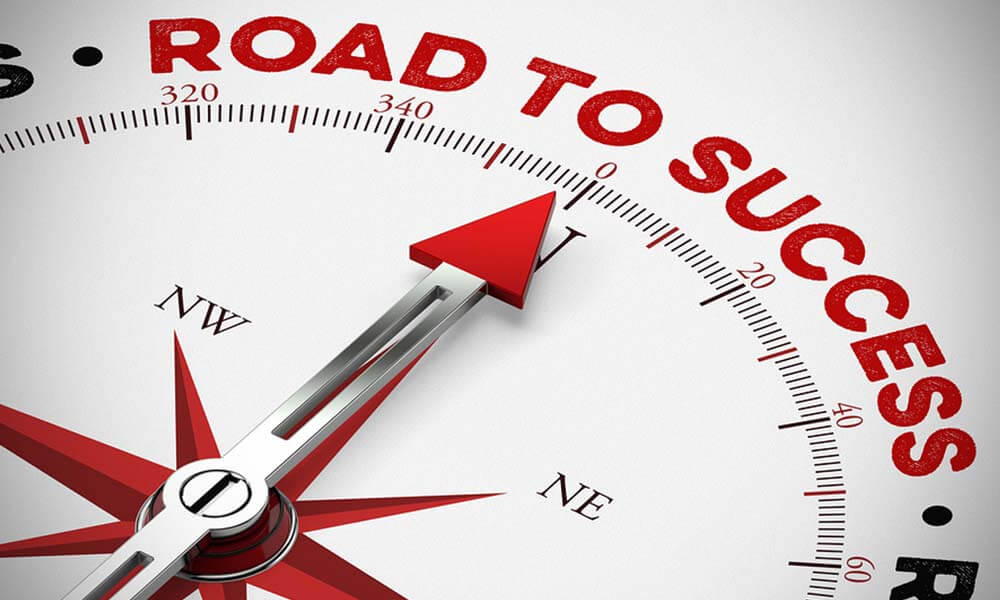 Business-Marketing-Blueprint™ is one of Kris's premier online programs which shows business owners the 2 vital strategies for Marketing & Branding any size business. These same strategies are what fueled ALL of Kris's other companies. The logos on this page say enough.
Whether new to the market or long time business, small or large corporation, the strategies showcased in Business-Marketing-Blueprint.com™ cover both short and long, paid and organic, frameworks that any business owner can execute, whether self administered or hired out. This program sets businesses up for success as a "Brand Leader" and not just another business.

One of Kris's Niche Online Education Programs, WeddingDJConsulting™ guides future wedding DJs into the space with knowledge from over 15 years in the field.
The first of its kind, and best in market, Kris's WeddingDJConsulting Program is the result of knowledge from 800+ weddings DJ'd by Kris himself. Providing a training platform for future and current DJs to better the industry and guide those interested in making a full time career while only working a few weekends a year. More importantly, understanding the specific skills to provide the best services for clients in the wedding industry.
Six Sigma focuses on finding and eliminating defects within specific processes. This methodology is used by all US Military Branches and civilian sector, as well as many large corporations to refine processes, minimize wasted time, efforts, and money on processes while overall reducing defects
Six Sigma Black Belt Certification has played a crucial part in minimizing waste and drastically improving processes and systems in all Kris's businesses. In a 6 month period on one business after implementing Six Sigma Principles, Kris reduced costs & warehouse space by over 50% while increasing output and profit by 2x
Project Management Professional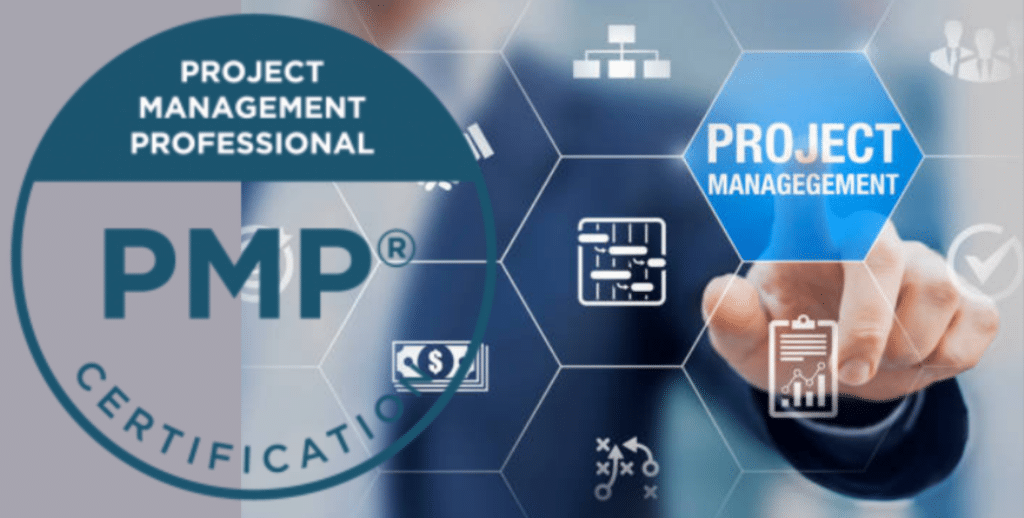 Spanning over 15 years, and hundreds of projects, some highlighted on this page with photos, projects are the core of every business. Successfully knowing stakeholders, principles, and all involved, along with the formal procedures used to structure projects, your way ahead of competition and on track for a much more organized and planned project.
Project Management principles have been the backbone to hundreds of successfully completed projects Kris has led. From specific systems inside NBA, NFL or MBA Arenas or Stadiums to large scale commercial style projects PMP Training was at the core.
Neuro-Linguistic Programming Practitioner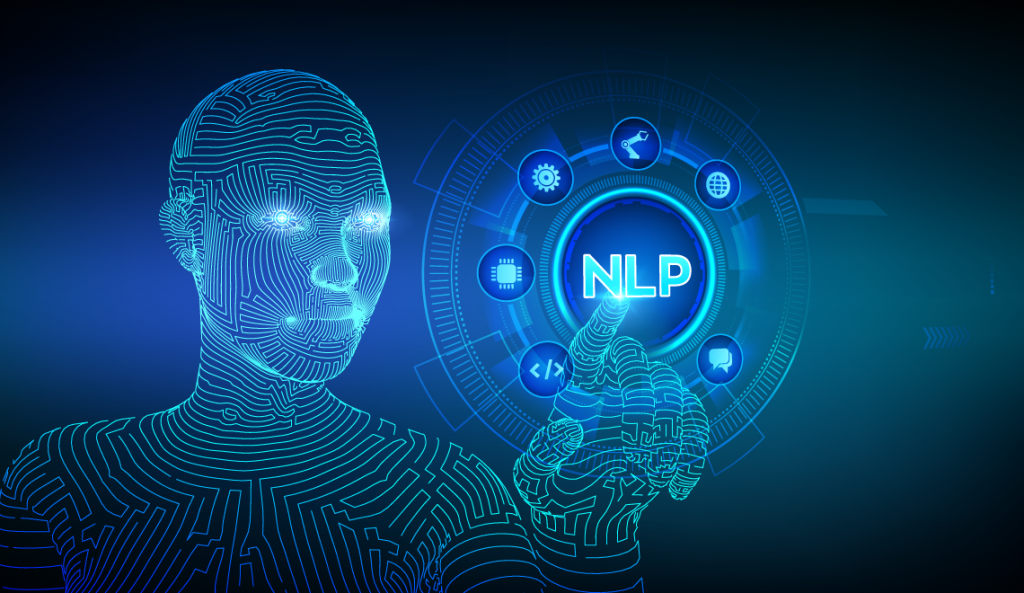 Neuro-Linguistic Programming (NLP) is a psychological approach that involves analyzing strategies used by successful individuals and applying them to reach a personal goal. It relates thoughts, language, and patterns of behavior learned through experience to specific outcomes.
Kris's extensive training in NLP has proven time and time again complimentary in effectively communicating and articulating, consistently used in every day life, online training programs, and all other areas of communication. NLP Training is extremely efficient as most of Tony Robbins Coaches have been exposed to its principles.
Loss Prevention & Communications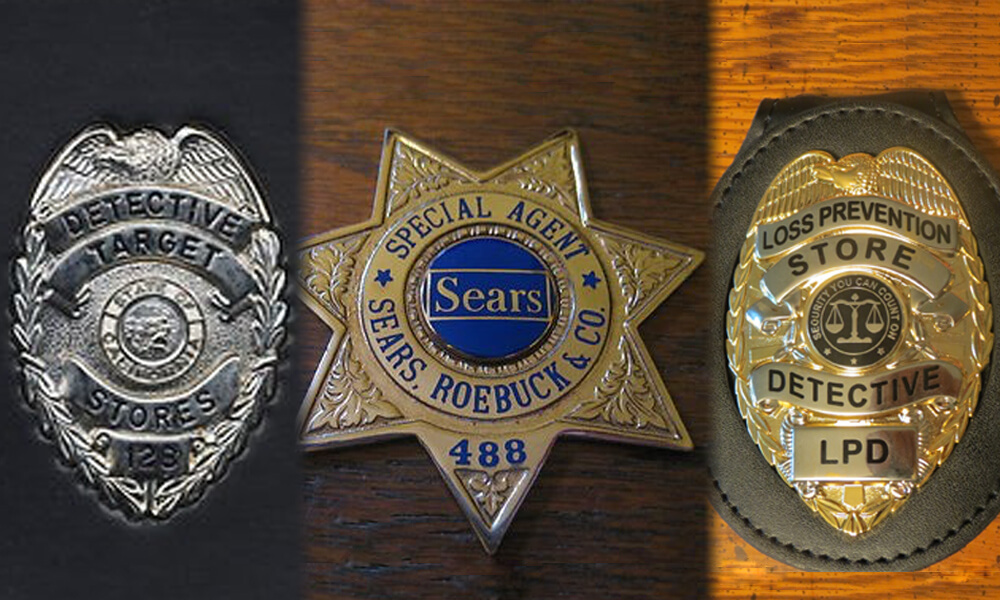 Loss Prevention is vitally important in every business. Minimizing Loss adds to (keeps) profit. Loss occurs in many areas including employee (internal) or customer (external) theft, fraud, safety, vandalism, robberies, shrink and broken systems and processes. Time clock fraud and non-working employees is part of loss!
Kris's extensive training and experience in Loss Prevention with the US Navy, Sears, Target, and other Fortune 500 Corporations has allowed him to fully understand all types of loss, including those mentioned above, as well as organized crime, check/CC fraud, deceptive practices and internal scams. In depth training areas, still utilized by Kris's in his life and businesses today are: Interviewing & Interrogation practices, Communication (Non-Verbal, Verbal, Written, Visual, Auditory / Listening).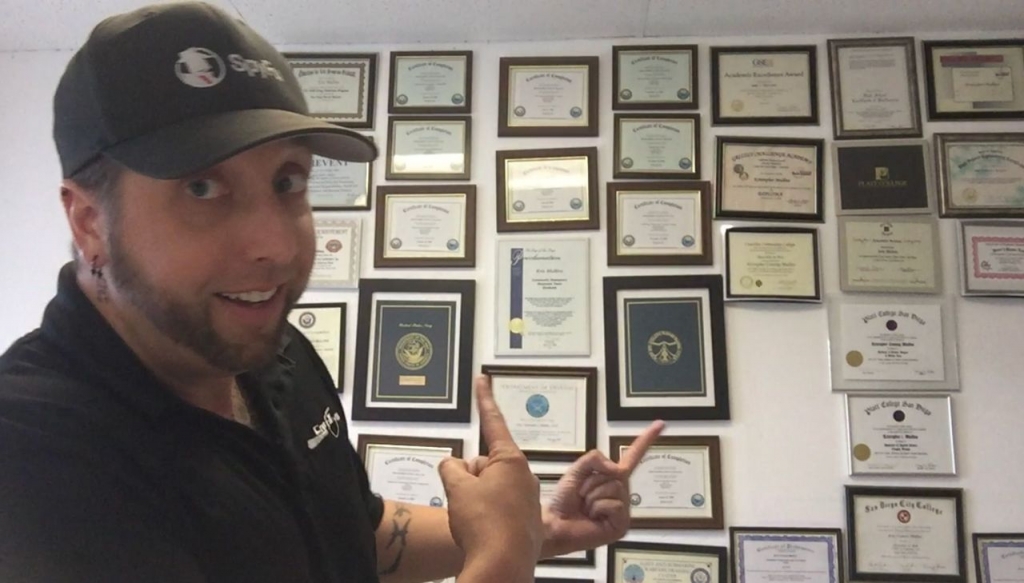 Kris values education as you can tell from these accomplishments. Not 1 or 2 but 4 separate Associates Degrees in different fields, all utilized in his ongoing ventures.
Associates Degrees in each of the following areas: Associate of Science in Engineering, Associate of Arts in Electronic Audio & Music, Associate of Arts in Video Production, Associate of Arts in Graphic and Web Design.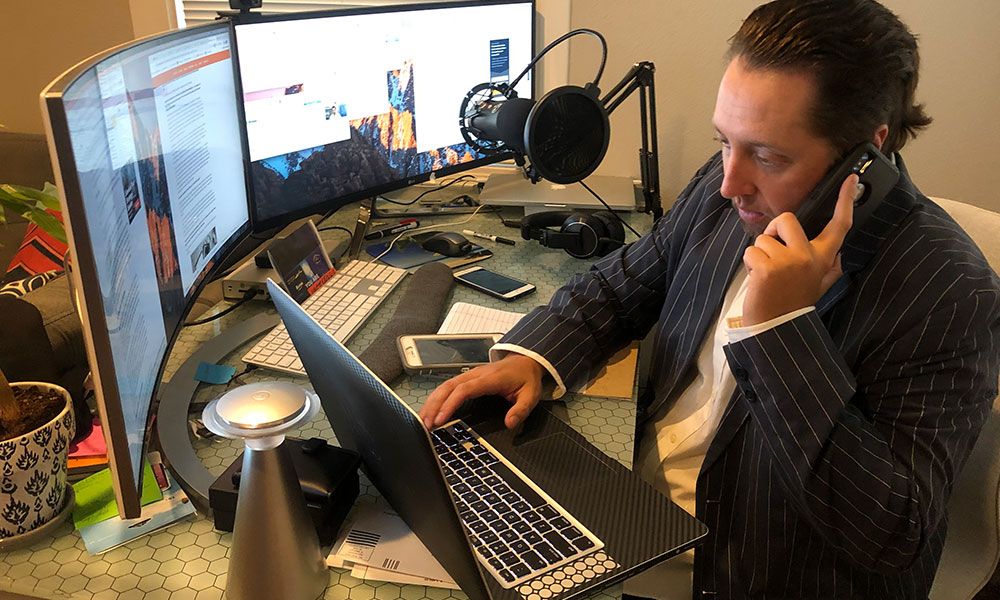 Kris continued to value education in these specific fields by achieving Bachelors Degrees in each, which have later played a vital part in current ventures and businesses.
Bachelor of Arts in Audio & Music Production, Bachelor of Arts in Video Production. While constantly learning, these areas are fundamental in content publishing as they provide the means for most received content currently at large.
Free Tools For Anyone
From Beginner To Business Owner..
Entrepreneur to CEO or Coach!